Reading Time:
20
Minutes
Published :
June 14, 2022
Starting a business can be overwhelming. With so many different products and services, it can often feel that the market is saturated. However, there are still lots of untapped sectors which you can take advantage of, such as online coaching, freelancing, pet care service, life coaching, and diet food shop, to name a few.
27 Successful business ideas for small business owners
Starting a small business isn't difficult, provided you have the right ideas and strategies in place. To make things easier for you, we've curated a list of low-investment yet successful small business ideas. Let's get started.
Most Trending Online Business Ideas in 2022
Thanks to the internet, there is no dearth of opportunities in this digital world, irrespective of how big or small your budget is. So let's look at the best online small business ideas for beginners, bootstrappers, and those who want to start a side hustle.
1- Blogging
If there's a topic or industry that interests you, then the chances are that there's an audience that relates to you. And once your blog starts driving good traffic, you can monetize it in many different ways, such as:
Sponsored product reviews
Selling advertising placements
Google AdSense
Native advertising
Run branded campaigns
This is a good small business idea because it requires minimal investment (only to buy and host a domain). However, you will need to put a lot of effort into driving traffic to your blog in the first few months.
Here's an overview of what you'll need to do to generate revenue from your blogging business:
Determine if the niche has a vast group of readers. A simple Google search will give you a fair idea.
Understand your target audience so you can create content accordingly. For instance, if you want to reach beginners in your niche, you'll need to write jargon-free, detailed articles. However, if you're targeting experts, you can use industry jargon and focus on more advanced topics.
Use SEO tools to ensure your blogs are optimized for search engines.
Aim to publish at least three-four blogs per week to maximize traffic.
Share your blogs on social networks to reach people with similar interests.
Create a subscriber base to build a loyal following.
Improve your blog's reputation by collaborating with experts and guest blogging.
2- Dropshipping
Dropshipping is a retail fulfillment method in which you purchase products from third-party sellers as customers place orders. The orders are directly shipped to customers instead of coming to you first.
Since you don't have to invest in warehouses to stock inventory or even purchase items in advance in the hope of selling them, there are very few risks involved in this small business. In fact, all you need to do is create an online store to reach customers.
It is one of the reasons why dropshipping has become one of the most popular small business ideas. According to Statista, the global dropshipping market is forecast to reach $196.78 billion by 2022, a whopping 23.7% YoY increase from 2021. The market is further expected to reach $476.1 billion by 2026.
If you're planning to start a dropshipping business, here are some best practices to follow for this small business idea.
Begin with reading blogs, watching YouTube videos, and talking to people who are into dropshipping to understand the business.
Create a compelling online store to persuade users to order quickly.
Identify the best-selling products to keep orders coming.
Use multiple suppliers with an overlapping inventory. This will make it effortless to sell online and improve your order fulfillment ratio.
Redirect the order to the closest supplier to the customer to speed up delivery and reduce shipping costs.
Abide by the PCI (payment card industry) compliance standards to store customers' credit card information for faster checkouts.
Leverage the address verification system to prevent thieves from using someone else's credit card number.
Bonus
You can buy items from thrift stores, garage sales, and online retailers to resell them on eBay.
The key is to get the best price possible for each item you're buying. If you do this well enough, you can turn your purchases into profits by reselling them at a profit on eBay or other online stores.
You can also buy directly from sellers who are trying to get rid of things they don't want anymore through Craigslist or local classified ads in newspapers and magazines.
3- eLearning and Online Courses
In the last two years, we've realized the importance of the internet. Schools and universities quickly transformed from offline to online teaching. Most have even created their own website to facilitate student-teacher communication.
The demand for online tutoring and courses has surged dramatically in recent years. According to TechJury, the global online learning market is projected to be worth $325 billion in 2025.
Besides, as per a study, 17.9% of tutors make up to $25K, 39.4% make between $25K-$50K, 14.7% earn between $50k-$75k, and 27.9% make more than $75k selling online courses.
And if this small business idea interests you, there are multiple ways you can make money from:
Sell online courses
Create an ed-tech platform
Start a YouTube channel and monetize it
Online tutoring (starts from $15/hour)
On-demand homework services
Or you can watch this video to get started faster.
However, just like other business ideas, it would take some time before your courses get popular and attract thousands of students.
4- Freelance Graphic Designer
Freelancing is the best option and indeed, one of the best small business ideas. The global graphic designers' industry is ranked #9 among all business activities. And freelance graphic designers make up around 90% of the industry.
You can set your own hours, choose your projects, and make a good side income. Another thing that makes this one of the best small business ideas is that you don't need any degree or certificate to become a freelance graphic designer. Only skills and portfolio matter.
If you're just starting out with graphic design, you can work for free or at a nominal fee for a few clients so you can build your portfolio. Then, talk to other freelancers in your field to understand how they charge their clients.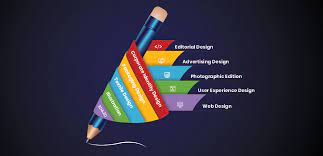 Additionally, you can follow these tips and tricks to grow your small business.
Learn the key graphic design principles (hierarchy>alignment>contrast>space>color>proximity>repitition>balance)
Get yourself acquainted with design tools (Adobe Photoshop, Canva, Adobe Illustrator, and Sketch)
Start networking on social media, especially LinkedIn.
Reproduce your favorite work to improve your skills.
Don't be afraid of criticism. It is what will help you improve as a designer.
5- Senior Care
If caring for the elderly and making their lives easier excites you, you can even start a small business offering senior care services.
Given the rise in the cost of living, most families have all-working members who cannot spend enough time with their parents and care for them.
In fact, not only the senior care market is full of opportunities, but the market is also growing rapidly. The elderly care industry is forecast to grow at a CAGR of 7% between 2022 and 2029.
Also, did we mention that one in every five Americans will be senior citizens by 2030?
These numbers clearly indicate that there's a huge opportunity for new business owners. The question is, would that be you?
And if you plan to start your own business, here are some ideas for you:
Seniors needs service
In-home care service
Elderly medical assistance
Concierge services
Gardening services
Handyman services
However, it is worth mentioning that you'll need to invest in good insurance to protect you from claims or lawsuits. Also, you should give importance to your pricing structure. Ensure that it covers all your costs, even the little ones like licenses, bookkeeping fees, social security taxes, and vehicle maintenance.
Offline Trending Small Business Ideas in 2022
These small business ideas might be worth trying if you're more into meeting people and working together.
6- Pet Care Service
What makes pet care service one of the best business ideas in 2022 is that the pet care is a growing market. According to the 2021-2022 APPA National Pet Owners Survey, 70% of US households own a pet, equating to 90.5 million homes.
When it comes to pet care services, the market is valued at $261 billion in 2022 and is expected to reach $350 billion by 2027, growing at a CAGR of 6.1%.
Pets are more than just animals; they're part of the family Therefore, people are willing to pay a premium to get the best possible care for their pets.
Also, there are more than one ways to start a business in pet care.
Dog walking
Pet sitting
Pet boarding
Dog grooming
Pet training
Dog or cat breeder
However, it is worth noting that your love for animals isn't alone sufficient to build a successful dog walking business. You will also need to learn various skills, such as handling aggressive dogs and unfriendly pets and the art of making them comfortable with you.
Here are some more skills you will need to make the most of this small business idea.
Empathy
Being reliable, responsible, and trustworthy
Being physically fit
Patience
Strong interpersonal skills
Being attentive to details
7- Green consultant
A green consultant is a person who helps their clients design and implement green strategies for their business. They can be consultants, coaches, or other types of service providers.
And why not? When almost every company is pledging to become carbon negative in the next few decades, starting this business makes complete sense.
For starters, green consultants work with clients to help them reduce their environmental impact by making changes in the way they do things. For example, one client might want help finding energy-efficient products for his office (such as LED lights) or advice on how to make sure their company's employees are recycling properly.
Another client might need help setting up an employee volunteer program at their restaurant to improve their waste management program and reduce carbon emissions. As a green consultant, you'll advise them on their next steps.
Additionally, in a consulting business, you will get paid well for helping people solve problems and making the earth a better place. Besides, it's satisfying knowing that your work makes the world a better place while also gaining financial stability.
Starting a green consulting company is a lucrative business idea because you don't need a large office. You can even convert it into an online business by creating a website.
However, the biggest challenge facing many new companies starting out in this field is simply getting into it because there aren't any established standards yet when it comes down to how much one should charge per hour or project.
You'll have to spend a lot of time strategizing and deciding what pricing strategy works the best for you.
8- Event planner
Being an event planner is a great business idea if you're the type of person who loves to plan parties and organize events. In fact, event planning is one of the best small business ideas for anyone with a creative mind.
Depending on your expertise and interest, you can even specialize in one specific type of event, like weddings or corporate meetings. You may think that it's hard to get started as a small business owner when you don't have any experience in organizing events.
However, suppose you have some friends interested in starting their own event planning companies together (or perhaps just take turns helping each other). In that case, it could be an easy way to earn some extra money without worrying about making all the arrangements yourself!
Once word gets out about how great your company is at throwing parties and organizing people's celebrations, they'll come flocking to get you to manage their events.
Again, it is worth mentioning that you might face a lot of competition and will have to prepare a strategy to outperform your rivals.
9- Errand Services 
Yet another great small business idea is starting errand services. An errand service is a business that allows customers to hire them for various tasks, such as grocery shopping, cleaning their home or office, running personal errands like picking up medicines, and other services.
Errand services can be set up in any location where there is a high foot traffic area. Because of its low startup costs, you can also start an errand service on the side while working another job to help build your company's clientele base before quitting your day job and going full-time with your company.
The cost of starting an errand service depends on what type of services you want to offer. You may also need some additional equipment such as staplers and scissors for cutting coupons if you plan on offering coupon clipping services along with other types of errands (this will depend on what kind of clients you want).
In addition, ask if they have any special requests regarding what kind(s) of items they might need so they won't waste money by placing multiple orders. Although this means less money for you, it will help you earn their trust.
10- Car Wash
A car wash business is a fantastic way to make money. You can start with just a few thousand dollars and build up over time. It's also an excellent opportunity if you are looking for a business idea that has minimum investment and can be started within your local area.
Here are some reasons why choosing this as one of the best profitable business ideas:
Easily scalable: With low startup costs and no complex technology, you can easily expand your small business as soon as you see an increase in demand for your services.
Low overhead: You don't need any special skills or training to run this type of business; all you need is a small space where people can park their cars so they can get washed by professionals who know what they're doing!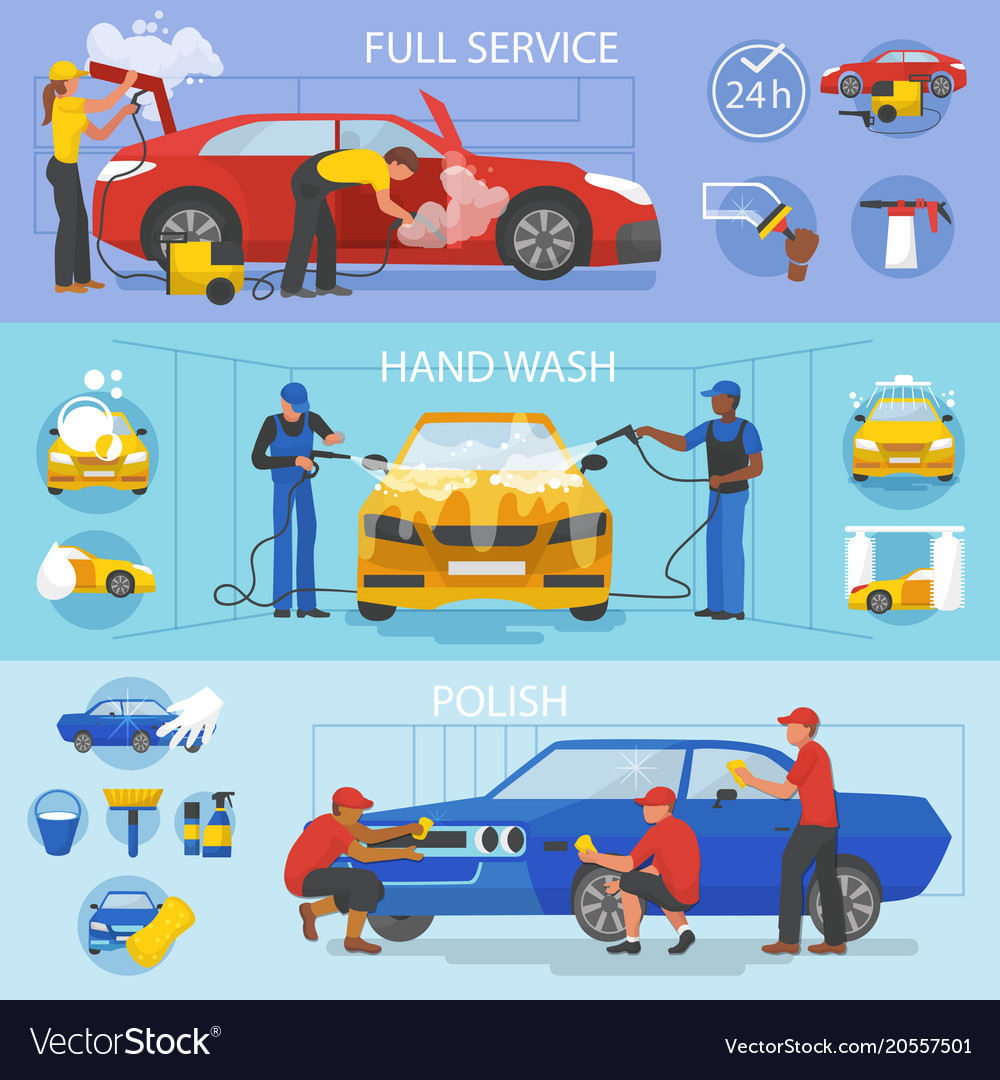 Furthermore, you can sell car accessories that customers can purchase while waiting for their cars to get cleaned. You can also create your own online store to allow customers to pre-book car wash or purchase accessories.
11- Website Design and Development
If you love technology and are looking for a small business idea, web design & development are perfect. And why not? The internet is not going anywhere, nor are websites.
Web design refers to designing a website and all its elements, including the graphics, layout, and overall aesthetic appeal. Web design typically involves creating a visual concept for what you want your site to look like and how it should function.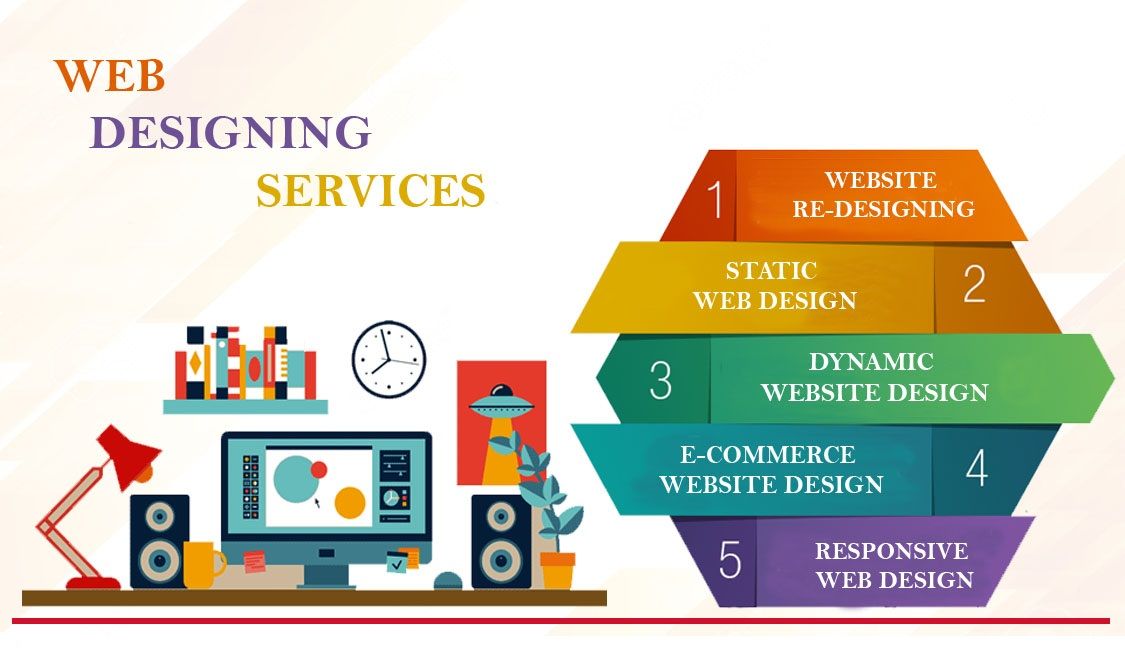 On the other hand, web development is about building a website and is more technical than web design. It refers specifically to the coding behind your site's functions (such as how information appears on the pages) and includes things like HTML/CSS coding languages. If you're not a big fan of coding, you can hire a web developer to help you with projects.
And if you plan to take advantage of this small business idea, you'll also have to learn SEO. SEO (search engine optimization) is a technique used by websites in order to improve their rankings on search engines like Google or Bing.
While the search engine optimization concept is vast, as a developer, you should be focusing on the following:
Making the website mobile-friendly
Ensuring seamless navigation
Making the UI aesthetically pleasing
Site security and speed
Proper schema markup and robots.txt
Note: Most small businesses don't focus on SEO when developing a website. By mastering the art, you can quickly gain a competitive edge and make a name in the industry.
Social media is a huge part of the internet and is not going away anytime soon. In fact, it has become such an integral part of most people's lives that it is used as a business tool. So why not start a small business?
But what exactly does a social media consultant do?
A social media consultant helps businesses meet their social media objectives. It could include, but is not limited to:
Increase brand awareness
Improve social media engagement
Grow brand's audience
Drive traffic to the client's website
Furthermore, a social media consultant is responsible for
Creating a social media strategy
Implementing and monitoring the strategy
Reporting and optimizing
Training the team members
The reason this is an excellent small business idea is that you don't need to make a huge investment at the start.
Tip: Practice social media marketing to improve your skills and grow your small business.
13- Life/Career Coach
Life coaching is a relatively new field, but it's growing in popularity. According to the Coach Foundation, life coaching is the second-fastest-growing industry globally, with an average yearly growth of 6.7%.
Life coaches work with clients to help them achieve their goals and create the lives they want. They can help you figure out your ambitions, what steps to take to make them happen, and how you can maintain your motivation through the process. You can even start your online business as a life coach.
In some cases, life coaches even provide small grants or loans to help clients start their businesses or get through difficult times. However, you'll need at least one year of experience as a coach before you can call yourself one professionally.
When it comes to earnings, most life coaches make between $40-$130 per hour (or more, depending on their education and experience).
Isn't this business idea great?
14- Lawn Care and Gardening Service
The lawn care and gardening service provider (also known as the landscaping business) is another great way to make money. This is also a seasonal business, so if you're interested in this business idea, it may be better to start in spring or summer when more people are looking for lawn care services.
However, you will need to make an initial investment to purchase the necessary equipment (mower and trimmer) to make your new small business idea a success.
But if that doesn't fit your budget, you can use an electric trimmer instead of the gas-powered lawn mower. That's because it doesn't require any maintenance or replacement parts (except batteries).
To attract more customers to your landscaping business and make a huge profit, you can offer group packages (e.g., if more than three homes book your services together, they'll get a discount). Apart from a high revenue, it'll reduce your operational costs (moving the machine from your office to the client's garden).
15- Rent Your House or Apartment on Airbnb
Renting out your house or apartment can be a great way to make some extra money on the side, especially if you live in a touristy city like San Francisco or New York. However, you'll need the right business plan to make it profitable.
In fact, this method is incredibly lucrative compared to hotel prices. If you have an extra room in your house but don't need it while traveling (for example), why not rent it out? That's one less room that needs fixing up before other guests come over!
You can rent your home for a night, a week, or even an entire month. You'll get paid based on how long you want to rent it and how much space is available within your property.
For example, if two bedrooms and two bathrooms are available in your rental unit, you might get $1,500 per week. On the other hand, if there are four bedrooms and three bathrooms, you might make as much as $2,250 per week.
16- Travel Agency
Starting a travel agency is yet another great business idea for people who love traveling. Travel agencies usually sell tour packages to tourists and handle all the backend parts of traveling like accommodation, transportation, and fooding among other things. And when you plan this business, why not create an online store?
According to Statista, the online travel market size was worth $433.2 billion in 2021. The number is expected to reach $690.71 billion by 2026. In fact, online booking makes up to 63% of the travel industry.
Here are some tips for starting your travel agency.
Hire some certified travel agents and guides.
Craft a well-thought itinerary.
Train your guides to be empathetic.
Keep the prices right so you don't lose customers while making a profit.
Do market research to understand what other agencies are offering.
Note: Don't forget to experiment, adapt, and optimize your business structure accordingly.
17- Child Day Care Provider
One of the best small business ideas is starting a child daycare service.
While starting a daycare in your home is the most common way to start, you can also consider opening one in a commercial space. This allows you to have more than three children (the limit for licensing in many areas). However, you must have all the additional equipment and safety measures necessary for such an operation.
The first thing you'll need is an appropriate license from your local government. Once licensed, several certifications and regulations must be met regularly (including having the right insurance).
You will also need a budget plan so that everything runs smoothly. For instance, food costs must be planned according to age groups, purchase supplies at least once per month, etc. All of this should be accounted for within your plan to make your business idea a success.
18- House Cleaning
House cleaning service is one of the most popular business ideas for new entrepreneurs, as well as a great way to make money with minimum investment. You can start a house cleaning business with a vacuum cleaner and some basic supplies.
You can begin by building up a small client list of friends and family members who trust your work ethic and think they would be more than happy to frequent your services regularly.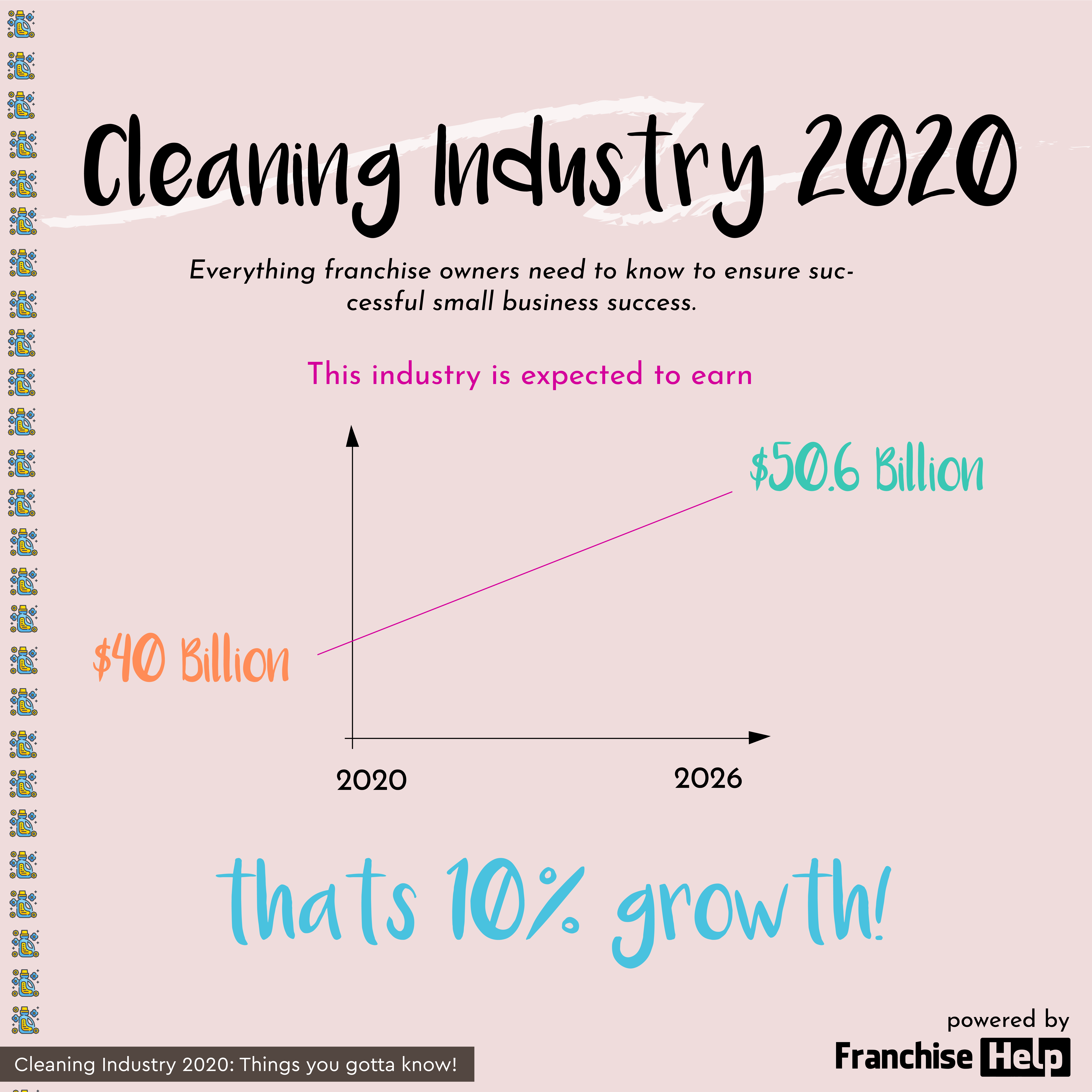 Once you've established yourself as someone who offers a great cleaning service and provides quality service at an affordable price, expanding your client base shouldn't be too difficult! As long as there are homes needing cleaning services around town (and there always will be), then there's no reason yours wouldn't succeed either!
Additionally, you can expand into other parts of town by advertising at local community events and through word-of-mouth referrals.
19- Freelance Content Writer or Copywriter
If you have a flair for words, it might be time to consider becoming a freelance writer. In fact, this is why it has quickly become one of the best business ideas for people with little to no budget. Besides, you can set your own hours to work, giving you complete flexibility.
According to Glassdoor, an average freelance writer in the US earns $50,780 per year, whereas a copywriter makes $95,183 annually.
You can also try writing for an online magazine or newspaper. The advantage of this type of work is that it's generally easier to find than jobs at physical publications because there are more of them out there, and they're easier to search through (and apply to).
If you're looking for something more local, consider trying your hand at writing for an online news site or niche publication such as a regional entertainment or sports site. You could even try writing content for trade publications like those found in professional fields like medicine.
And if you want to get into copywriting, you can write emails or social media posts for businesses and public figures.
As your client base grows, you can hire freelance writers to work for you and scale your business. You can even start offering additional services to widen your clientele bases, such as content marketing or email marketing.
20- Food Truck
Food trucks are an excellent way to start your own business without worrying about securing office space. They're also great for expanding an existing business, testing new ideas, or servicing a niche market like corporate events, weddings, or college students.
However, to make your food truck business profitable, you'll need to follow certain best practices.
Buy the right truck or lease one to test the market before making a full-fledged investment.
Perform extensive research on what kind of dishes you should make and the best area to set up the truck.
Make a list of necessary equipment (e.g., disposable gloves, containers, cleaning supplies, safety supplies, etc.).
Set a budget and try to stick to it.
Try creative marketing strategies to attract customers. You should also create social media accounts for your food truck.
Encourage customers to leave positive reviews on Google and other third-party review sites.
21- Mobile Nail Salon
You can start a mobile nail salon business with just a few tools, such as clippers, files, buffers, cuticle pushers, cuticle cutters, pumice stones, and toe separators. You can even use your car or rent a van or truck.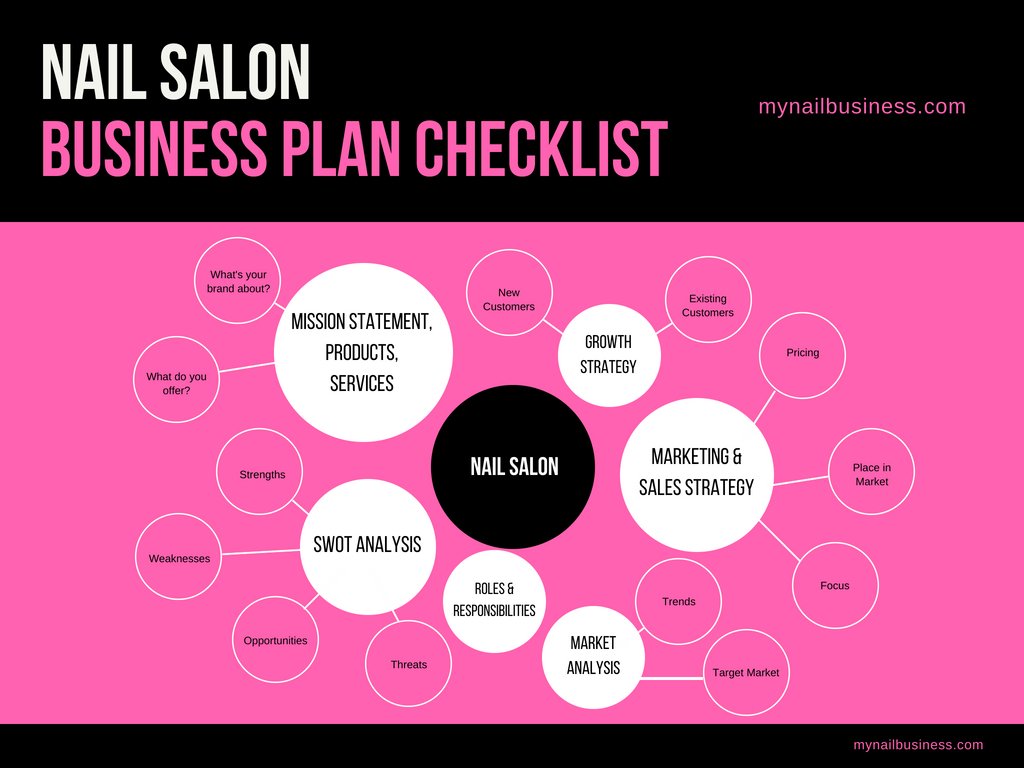 You could also consider starting a mobile nail bar if you think it might be easier to start small. In this case, all you need is some essential tools like clippers and files (or even just scissors), plus some polish items like cuticle oil and hand cream.
You can have your mobile nail salon set up inside a trailer so people can come inside if they want, or just park outside in an "open-air" style setup where they walk up to the side door and wait until it's their turn to get their nails done.
22- Makeup Artist or Hair Stylist
If you're looking for a career that allows you to be creative and work with people, becoming a hair stylist or makeup artist may be for you. You can start your business by training at a cosmetology school, where you will learn the basics of hair styling and makeup application.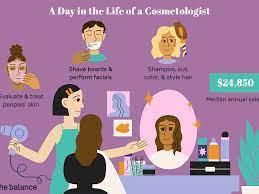 Once you have learned the skill, follow these tips on to run a successful business:
Market yourself by putting up flyers around town advertising your services. You can also advertise on social media sites like Facebook and Instagram.
Set prices for each service, so people know what they'll pay before booking an appointment with you. Also, make sure not all services are priced equally. You can offer discounts or bundle packages, so customers feel they're getting more bang for their buck! You can also offer discounts if they refer friends too! That way, everyone wins. ?
Offer home salon services to attract busy customers who cannot come to your shop and wait in the queue.
23- Mushroom Farm
Yet another successful business idea is opening a mushroom farm. You can set up the entire farm in a 20x20ft room and produce around 50kg of mushrooms weekly. As your business grows, you can rent more land to increase your production.
What makes mushroom farming one of the best business ideas?
Mushrooms can be grown year-round.
Mushrooms can be grown both indoors and outdoors, giving you better control over the production.
Mushrooms are always under-supplied, keeping the prices high in the market.
You can quickly scale and earn a good profit with a good business model.
However, growing mushrooms require a lot of research and knowledge. Therefore, you must learn the art of growing mushrooms. You can do it by visiting existing farms in your neighborhood and understanding their process.
Here are three tips to help you make your business idea a success.
Choose the right type of mushroom (wild, button, or paddy). Although the button has the maximum demand, you must do market research before coming to a conclusion.
Follow proper steps to grow mushrooms.
Since mushrooms are delicate, you must handle them carefully while transporting them.
24- Online Gift Basket Business
If you're looking for the best online business ideas, then this is for you. You can create gift baskets based on the occasion and the receiver (e.g., girlfriends, wives, weddings, etc.) to make money. You can also allow customers to customize their gift baskets, so you don't miss any potential orders.
To get started, you will need to decide what kind of gift basket you want to sell and then find suppliers who provide the best quality materials at reasonable prices. If possible, try to use local suppliers because they may be more flexible regarding delivery times and costs.
Once your products are ready, it's time for marketing! Make sure that customers know about your online business. You can promote your business on social media and locally using flyers and banners.
No matter the method you choose, make sure you let customers know about your website and why they should pick your services.
25- On-Demand Moving Business
One of the most common reasons people move is when they get a new job. As a result, the need for on-demand moving companies is growing, and it's simply a matter of helping people with their move whenever they need it.
Moving companies are a great business idea because it's something that everyone needs at some point in their lives. You can rent a van and hire a few people to get started.
There are many benefits to starting your own moving company:
You can pick when and where you want to work
You have control over your income
Moving jobs are fairly easy to get
There will always be the need for your services
Plus, you don't need any special qualifications or certifications to start this business. Isn't that great?
26- Personal Chef or Gourmet Meal Delivery Services 
Starting personal chef services is a small business idea if you love to cook!
As a personal chef, you will have to prepare the meal directly in a client's home or at a third-party venue. You can also consider preparing the food and delivering it to customers' homes or offices.
Even if you have no experience in this type of business, you can start making money with a little research and planning.
Here are some tips if you're interested in starting your chef service business.
Make delicious foods: The only way to earn and sustain in the long run in this business is by improving your cooking skills. You won't get repeat orders or word-of-mouth recommendations unless you provide the best possible taste.
Find clients: Before starting your business, it's important that you first find clients who can hire you. The best way to find people who want to hire you is by marketing yourself through social media websites or word-of-mouth recommendations.
Write a business plan: this business involves a lot of tasks, and it gets easier to miss little details. Therefore, keep a solid business plan to help you attract customers and run your business profitably.
Tip: If you're not good with cooking, you can hire one or two chefs, create a website, and start taking orders.
27- Diet Food Shop
According to Allied Market Research, the weight loss and management industry was valued at $192.2 billion in 2019 and will reach $295.3 billion by 2027, growing at a CAGR of 7%.
And while there are hundreds of fast-food restaurants and food trucks, how many diet food shops can you find in your neighborhood? Probably none!
Given the rise in popularity of healthy foods, a diet food shop can be a game-changer. You can even categorize your menu based on high-protein, high carbs, high-protein low carb, etc. This will give fitness enthusiasts a wide range of options to choose from.
You can also open your shop near a gym to attract more customers and make a name for yourself.
Wrapping Up
As discussed above, no budget is too small to start a business. In fact, there are many online businesses that you start with almost zero investment. So why not take the leap you have been thinking about for so long?
We hope this list of small business ideas has inspired you to get out there and start your own thing!
Content Worth Your Time
Know what's happening in your industry all the time