Reading Time:
8
Minutes
Published :
May 10, 2022
You might have come across the term SaaS several times. Today, many companies There is an evident growth of SaaS in companies, as they are making use of SaaS operations and one of the main reasons behind it is the employee productivity.  But, what exactly is SaaS? What is SaaS operation management? What are the elements of SaaS operation management and what are its use cases? Let's find answers to all these questions in our latest SaaS guide for business.
What Is Software-as-a-Service (SaaS)?
SaaS is a process of delivering applications digitally instead of locally over machines. Also known as web-based software or on-demand software, SaaS applications allow users to access programs on the web rather than requiring them to install the software on a computer.
SaaS operations refer to the operational process that involves discovery, and implementation of SaaS in a business. Typically, SaaS operations are responsible for the end-to-end journey of software within a company, which includes functions such as budgeting and approval, the joining and exit formalities of employees, automation of administrative tasks, and risk management and compliance.
Despite its growing importance, SaaS operations might not be so efficient. Often, employees might not use the software adopted by firms or companies and purchase two apps with similar use cases and functionalities, leading to a waste of money. This is why SaaS operations management is important.
So, to get the most out of your business and cut useless expenses, it's essential to keep track of your SaaS inventory and optimize it on an ongoing basis. And that's where SaaS operations management, sometimes referred to as SaaS Ops management, comes in.
What Is SaaS Operations Management?
SaaS operation management is defined as an IT operation system that manages, secures, and sorts your organization's SaaS apps. The aim of a SaaS Operation Management Software is to reduce expenditure on unused or underused applications and maximize the utilization of existing SaaS applications.
Why is SaaS ops management important? One of the major challenges in SaaS operations is that a company ends up wasting almost $200,000 every year on the software they don't even use. Moreover, growth of shadow IT, which is the use of SaaS tools without permission, has exposed companies to various security threats.
Further, growing workloads and business expansion have made it difficult for IT professionals to pay attention to every detail and ensure that their systems are free from shadow IT practices.
You May Also Read : Top ControlHippo Features you must know
Elements of SaaS Operations Management Software
Here are some of the key features of SaaS operations management software.
#1. SaaS Administration
With SaaS administrative tools, you can perform various functions, including running workflows for vendor approvals, renewal, and cancellation, and onboarding and terminating employees from using SaaS platforms. It also involves finding and eliminating unused or duplicate applications, and getting a complete overview of what a SaaS tool you are using with every new SaaS product introduced and the amount spent on them.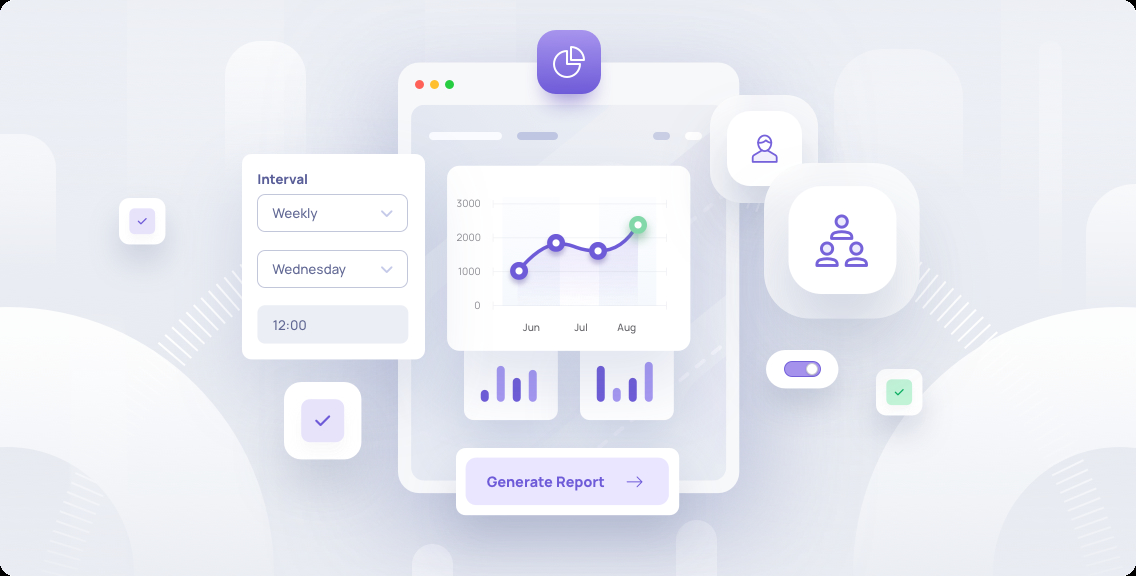 #2. Reporting
One of the most crucial functions of SaaS management is reporting. The reporting feature helps you track everything that happens within the SOM platform. This function provides you with a centralized database that includes information about the SaaS management tool that your company is using, the adoption and usage of the SaaS adoption, and any changes that SaaS users have made throughout its lifecycle. Each undocumented or unapproved SaaS product that is subsequently discovered is a breach that needs to be recorded in reporting.
#3. Policy Management
The Policy Management feature of SOM software includes creating and managing SaaS policies within the company and their smooth integration into your operations. Such guidelines help your employees (the end-users) properly use and maintain the SaaS tools in their day-to-day work activities.
#4. Security
While the aim of any SaaS platform is easy accessibility and usage, there are various security risks associated with the same. When employees adopt shadow IT practices or use SaaS management tools without approval, it can pose a security threat to the organization. Hence, SaaS operation management tools help reduce or eliminate SaaS security risks by reviewing third-party permissions for apps that contain sensitive company data and reviewing any terminated users in existing applications.
Moreover, SaaS operations tools automate the process of reviewing and termination, saving time and increasing the productivity of employees.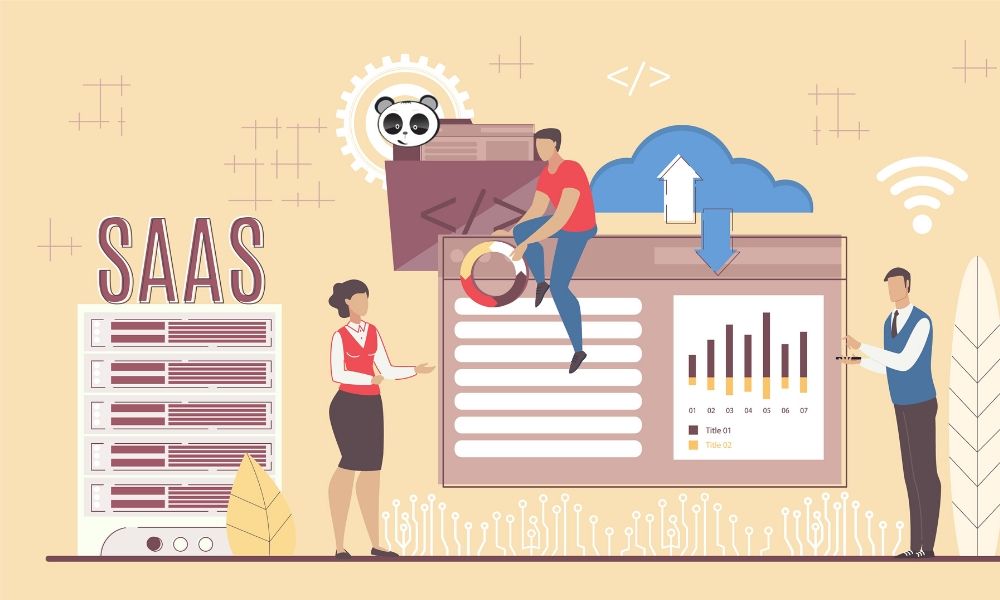 #5. Optimization
One of the most important functions of a SaaS management platform is optimization. Through optimization, companies can reduce or get rid of over-provisioned or unused licenses, consolidate vendor management, and include more apps for a single sign-on (SSO) system.
#6. Role-Based Access Control
While SaaS ops management makes employee onboarding and exit more efficient and exit more efficient, it also makes it easier to allocate roles and responsibilities to workers, depending upon their designation and the department they work in. Once your company has defined the position and department of an employee, the software will automatically build a workflow for providing or blocking access to certain SaaS tools.
SaaS Operations Management Platform Use Cases
Here are the different ways by which SaaS operations management can benefit your company.
#1. SaaS Operations Management
With SaaS operations management, your organization can manage, control, and track all your SaaS tools on a single platform.
You can:
See who's using what software.
Give or revoke access.
Ensure that you're getting the best out of your SaaS tools.
Manage your SaaS vendors.
It also gives you information about employees who are using the Software-as-a-service software, manages your SaaS vendors, gives or revokes access to SaaS tools, and ensures that you are getting the best out of your SaaS platform. Moreover, it maintains a record of all the workflows and automation to make sure that every change made is stored for auditing purposes.
#2. Onboarding and Offboarding Employees
A key use case of SaaS operations management software is employee onboarding and offboarding. Using a SaaS operation management platform, your company can automate various functions related to employee management. These functions include the automation of creating and assigning workflows and providing or blocking access to certain SaaS tools.
#3. Security and Compliance
Using a SaaS management system makes it easier for teams to collaborate and comply with specific IT regulations. It makes it easier and smoother for companies to ensure that all the SaaS apps and are compliant with the relevant laws and regulations, review any third-party permissions, and remove any terminated users from accessing the apps. Moreover, security and compliance measures reduce the risk of employees accessing any SaaS apps without permission, preventing the misuse and leakage of sensitive company data.
#4. SaaS Spending Optimization
SaaS operations management tools help you keep track and optimize your expenditure. It helps you identify any duplicate and unused apps, enabling you to optimize your SaaS spending and removing any applications or functions that you don't need. As a result, you can get a clearer picture of your expenses and understand whether you are getting the best out of your SaaS software.
You May Also Read : Top Five Wati Alternatives for Your Business
SaaS Operations Best Practices
Now that you know what Saas operations management is and its elements, here are some of the best practices you can follow for increased productivity and efficiency in your organization.
#1. Ensure That Your Apps Are SaaS-ready
Before you adopt a SaaS management platform, it is essential to ensure that all your apps and services are SaaS-ready. This includes making sure that the apps and services that your company uses have the necessary APIs for seamless communication and integration. You should also check whether there are any third-party permissions that need to be enabled, whether access to the apps can be regulated, and whether company data will be secure in these apps.
Moreover, SaaS subscriptiton management platforms enable IT to create powerful automated workflows by using APIs exposed by SaaS applications, ultimately enabling them to produce significant time savings, reduced human error, and the ability to scale.
#2. Monitor, Manage, and Update User Access
To get the best out of your SaaS operations management software, you need to maintain, monitor, and update employee access from time to time. Make sure that your users are provided with the least privileged access to SaaS apps and services employed by your company, so as to minimize the probability of the misuse of sensitive company information.
SaaSOps help in monitoring your SaaS metrics landscape. It allows you to take control of the SaaS stack by managing, tracking, and controlling your SaaS tools from one place.
#3. Monitor App Usage and Costs Continuously
To optimize the productivity of SaaS apps by your company, it is important to keep a constant check on their usage. Underutilization or uncontrolled usage can lead to a lot of unnecessary expenditure and wastage of company resources. Thus, make it a practice to monitor the usage of your apps and the costs involved, as it will help you keep a tab on whether any apps need to be discarded, and maintain boundaries on their usage.
#4. Make Your Application Landscape SaaS Ready
Achieving success with SaaS isn't just about embracing a handful of cloud-based tools. If you really want to drive results from your SaaS investments, you need to make sure your current application landscape is SaaS-ready – right from ensuring your systems are interoperable with the cloud to implementing the right APIs for seamless communication and integration. It is also important to have the right access control, security, and user SaaS lifecycle management processes in place.
#5. Have the Right Skills on Board
When it comes to responsibilities, SaaS varies from on-premises in many ways. Unlike on-premises operations where the IT team had to shoulder almost all responsibilities, in a SaaS sales model, they are often shared between the team and vendor. Knowing what and how your vendor handles each operational function is important to ascertain the skills you need to have on board to drive maximum results while avoiding inconsistencies in operations.
#6. Focus on Governance
When it comes to SaaS, it is easy to miss out on governance requirements. Since responsibility for governance is complex and fragmented – especially in large  saas enterprises – it is critical you understand governance responsibilities across all touchpoints. The right governance can not only ensure consistent execution of business processes while minimizing business risks, it can also ensure full consideration of stakeholder interests when decisions are made.
#7. Understand the Key Differences Between On-premises and SaaS Operations
The first step towards successful SaaS adoption is understanding the peculiarities of SaaS operations. Since SaaS is very different from traditional on-premises operations, you need to be well-versed with the differences: right from consumption models, and access mechanisms, to licensing rules, compliance requirements, payment structures, as well as cost and usage optimization.
Conclusion
SaaS operations management importance has been growing over time. With the advent of SaaS apps, it is important to know how to make the best use of them while keeping costs at a minimum. With SaaS operations management tools, you can ensure the productive use of different SaaS tools at your company while preventing costs from going overboard. SaaS management platforms can be an effective investment for companies with a lot of SaaS apps trying to get the best out of them. To make things easier, you can use a SaaS operations management software tool that will help you get the most out of your SaaS stack.
Updated : September 11, 2023
Let's Stay in Touch
Subscribe to our newsletter & never miss our latest news and promotions.
+21K people have already subscribed