Unlock the Power of WhatsApp Broadcast Campaigns
Elevate your communication strategy with ControlHippo's WhatsApp Broadcast Campaign. Seamlessly reach and engage your audience on the world's most preferred messaging platform. Streamline your messaging efforts like never before.
Trusted by 4000+ companies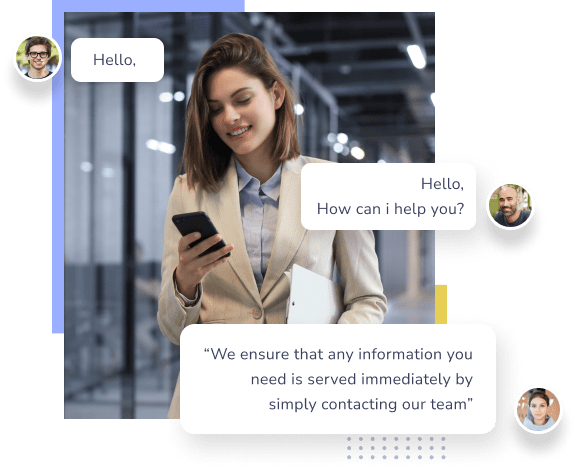 Engage your audience instantly with WhatsApp's lightning-fast messaging platform.

Benefit from WhatsApp's high open rates, ensuring your messages are seen by a wider audience.

Foster meaningful interactions with your customers, building stronger relationships.
Craft personalized messages for different customer segments, increasing relevance and resonance.

Use dynamic variables to address customers by name, creating a more intimate connection.

Leverage user data to send targeted messages based on preferences and behaviors.
Stay Connected at Every Touchpoint
Reach the right audience
Share important announcements and updates with your target audience.
Increase conversion
Stay in touch with your leads and improve your conversion rate.
Set actionable campaigns
Execute effective broadcast campaigns with ease.
Over 4,000 Customers
What customers worldwide think of ControlHippo.
"The Ultimate Solution for Streamlined Communication"
ControlHippo has transformed how we handle customer inquiries. Its shared inbox streamlines communication and increases productivity. ControlHippo is a must-have for businesses looking to thrive in customer service and collaboration. Highly recommended.
Emily Jeffrey
Marketing Specialist
"ControlHippo is What Every Sales Person Thrives For!"
ControlHippo has revolutionized my sales strategy.  With its intuitive features and powerful tools, I can streamline leads, manage clients, and close deals faster than ever. It's a game-changer for anyone who is committed to success in sales.

Joshua Miller
Sales Manager
Integrate Your Systems. Streamline Your Workflow.
ControlHippo's integrations establish connections, automate tasks, and enhance efficiency by seamlessly linking your tools to streamline workflow and improve communication across platforms.
Elevate Your WhatsApp Campaigns Today!
Ready to revolutionize your WhatsApp campaigns? Try out ControlHippo and experience the future of broadcast campaigns.
Frequently Asked Questions
ControlHippo allows you to access multiple WhatsApp accounts from one place. Sign up for free to streamline your management through a single dashboard. Effortlessly switch between accounts with a click, enhancing your customer connections. Also, multiple users can access WhatsApp via ControlHippo, ensuring all your agents can respond to customers and increase conversions. 
ControlHippo empowers you to integrate HubSpot, Zoho, Pipedrive, and Slack, offering a comprehensive solution to seamlessly monitor customer interactions and tailor your messaging. Moreover, all WhatsApp inquiries are automatically synchronized with your CRM in real-time, ensuring a seamless flow of information.
Yes, at ControlHippo, we offer a Chrome extension. You can connect with your customers directly by clicking on their phone number. This eliminates the hassle of saving their phone number before sending messages on WhatsApp.
Unlike other WhatsApp shared inbox platforms, ControlHippo has no limits on the number of chats and contacts. You can send unlimited messages and save as many contacts as you want without additional charges.